Car donation tax deduction
Wanna make someone merry this Christmas? Let's start with your accountant!
It's the most wonderful time of the year – to save money. And we've got the best idea for you: Get a great write-off on your taxes with a car donation to charity!
Talk about making merry – your favorite charity will get a nice check, while you bring your taxable income down. And, meanwhile, someone in need of some wheels will get the chance to buy your car. In soccer and hockey you call that a hat trick!!
Why should I donate my car instead of selling it?
Speaking of sports, are you pretty much done driving your kids from sports practices and games? Have you been looking to downsize to something smaller/greener/less gas-guzzling?
And did you know that this is the best time of year to replace your car?
You've had so many good memories in your car – but maybe it's a good time to upgrade.Whether you're a stay-at-home mom or you've got a tough commute, the mileage you put on your car adds up, but there's still value in it. When you donate your car to charity through Riteway Car Donations, another lucky driver can take it from there, plus you're able to give some support to your favorite charity.
Are you a lifelong member of the Girl Scouts or a loved one of a veteran? A charity car donation through Riteway Car Donations is a way to directly put money into your favorite causes, and helping people is never more relevant than this time of year.
Let's say you do plan to buy a new car. What you do with your old car is pivotal. Were you planning to do your regular trade-in-to-the-dealer?
We've got a better idea. When you trade it in or sell your vehicle through CarMax you lose more than 50% of its value! Seriously, it's a pretty big loss. But auto donations allow you to write off 100% of the value of your car!
How can I donate a car to charity?
Is one of your New Year's resolutions to spend less time at the mechanic? Did you use up all your AAA calls last year?
You get the absolute best deals on new cars this time of year – bar none. They're bringing in all the 2017 models, so you can score on the 2016s!
If you're headed to the dealer to look over the lot, give us a call at 888-250-4490 or donate on our website.
In just 3-5 minutes you've got your old car donated to the cause of your choice. Here at Riteway Car Donations, same day pick up is available, plus we come to you wherever you need us! Then we get to work – checking your car for any necessary improvements or upgrades, finding a buyer, and sending a nice check to your favorite charity!
Need help finding a non-profit? Visit our page to help you, or you can choose any 501(c)(3) at all – want money to go to PTA? What about your church, temple or other house of worship?
And if you hate all the paperwork, there's more good news! You get a temporary donation receipt when we pick up your car, and it saves you the headache of car sales – we handle the title transfer and everything.
We send you, the charity and the IRS Form 1098. You receive a confirmation letter and a temporary donation receipt, while we take care of the title transfer. A charity car donation for taxes through Riteway Car Donations is that easy!
How can I get the best car donation tax deduction?
It's the season of giving, and in this case, paying it forward actually pays you!
Charity Navigator has a website where there's a good explanation for the benefits of charity donations. The site says, "The glory of charitable donations is that you give and receive at the same time. You should clearly contribute, rather than throw out, old clothes, furniture and equipment that you no longer use."
And since the IRS says the maximum amount you can deduct on your income tax for your car is the fair market value," you want the most you can get. Because of the changes we make to your vehicle donation here at Riteway Car Donations, we tend to bump up the sale price, thus increasing your donation and your write-off.
Can I donate an RV to charity? A golf cart or boat?
Yes, now's the time for a recreational vehicle donation for the same reasons. Unlike some of the other car charity programs, we accept a huge array of vehicles, even watercraft. Want to tidy up the property with a boat donation? Have you got water skis or a Sea-doo you no longer need?
What about quads and other ATVs sitting around? Were you a big biker back in the day, but feel ready to part with your Harley? Donate a motorcycle through Riteway Car Donations and you provide for local needs or those of a national non-profit you support.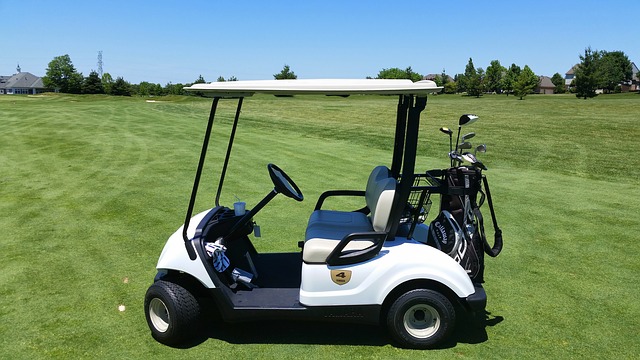 If you're tired of golf course living, or you have a cart you don't need for some other reason, donate your golf cart and some of the money comes back into your wallet through your tax break.
Donating cars to charity can mean a sick child or an abandoned animal gets a break, and so do you. A car donation for taxes through Riteway Car Donations is one of the best ways to provide for others and yourself with one act.